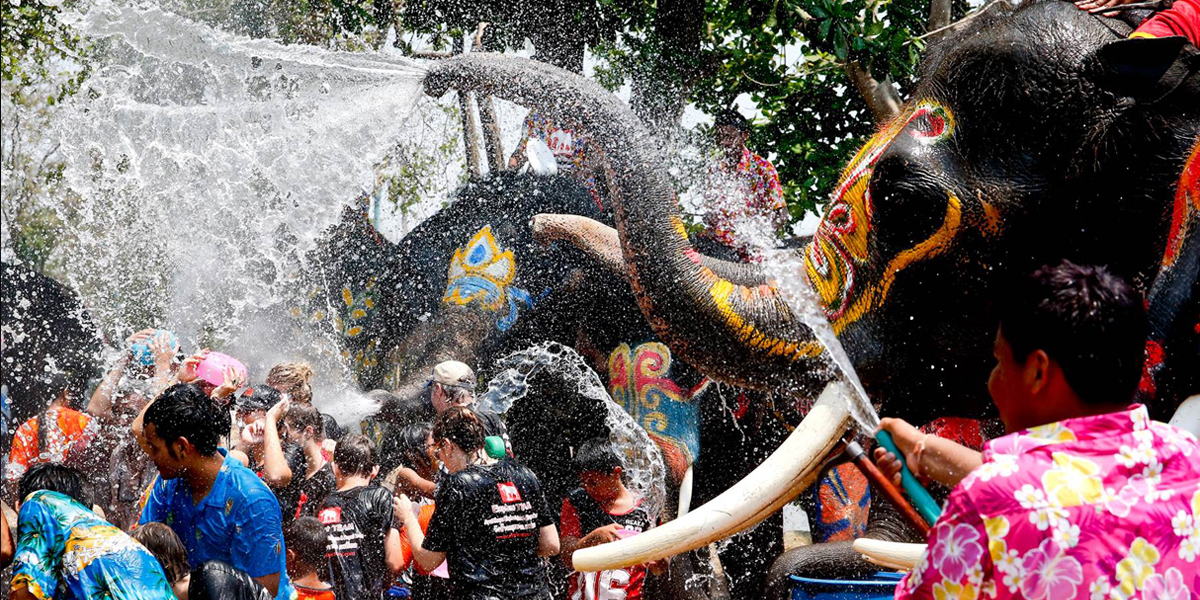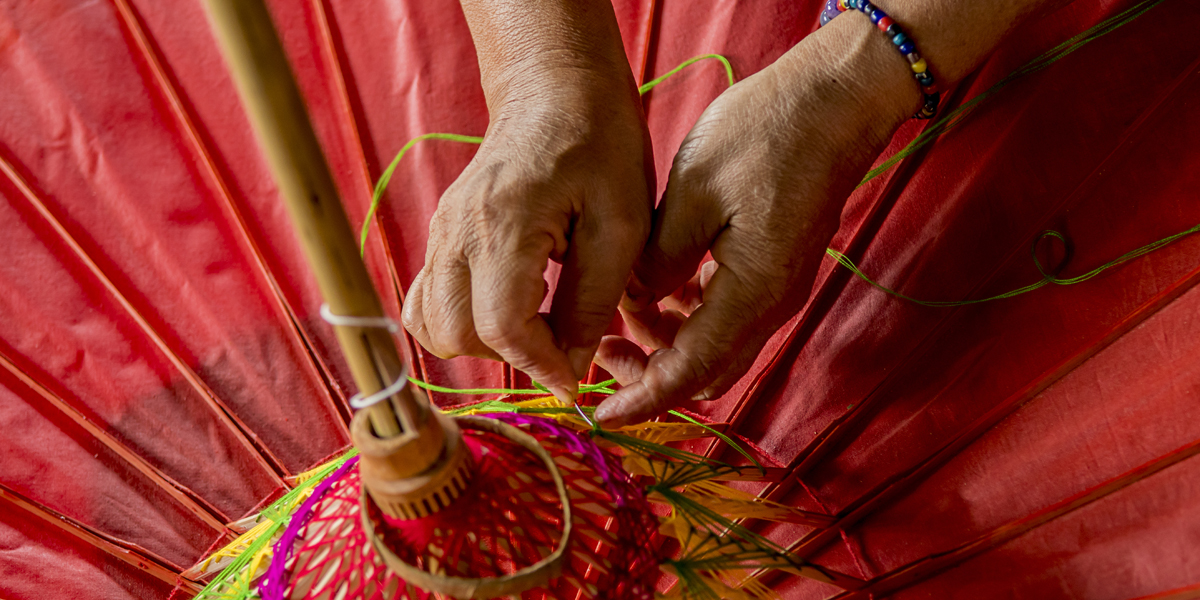 Popular Festivals of Chiang Mai
Thailand has a rich legacy of culture and celebratory charm that adds to its attraction as a tourist destination. There is usually some sort of religious or cultural festival, parade or ceremony taking place every month so your visit might be well timed to witness one of these unique events.
Here are some of the most popular (in calendar order)
Borsang Umbrella Festival
Offering a splash of colour in this district east of the city as the locals celebrate their tradition of producing the pretty parasols that are a hallmark of Chiang Mai. (mid-January each year).
The Chiang Mai Flower Festival
Buak Haad Park and the southwest corner of the moat host a spectacular display of orchids and other flowers and tropical plants that are grown locally, complete with parade (First weekend of February each year).
Chinese New Year
This shifting date attracts large crowds of Chinese tourists to the city, and there is a local heritage of Chinese migrants that have woven their celebration and traditions into local lore; expect plenty of lanterns and fire crackers (Around the end of January each year).
Makkha Buccha Day
Celebrating the date of the first sermon delivered by the Lord Buddha, this ceremony in Chiang Mai involves an elaborate and enchanting parade around Chedi Luang in the city centre, by night (mid-February each year).
Songkran New Year Water Festival
This is the fun festival, the world's biggest water fight perhaps, as the Thai New Year tradition of gently splashing water has evolved into a massive three-day party that dominates the old town. You'll either love it or hate it, but the exuberance is addictive. You can also witness some of the more traditional ceremonies of local dance, music and dress as locals pay their respects to their family and heritage – such as the demonstration of culture at Three Kings Plaza the day before the splashing (13 – 15 April each year).
Chiang Mai Arts and Culture Festival
Organised at the Chiang Mai Cultural Centre, attached to the nearby university, this exhibition of local culture and heritage as well as contemporary arts and crafts unique to Lanna and the city is a nice addition to Songkran (mid-April most years).
Visakha Buccha Day
An important religious milestone of the year celebrating the Lord Buddha's birthday. In Chiang Mai there is a tradition for Buddhists (and anyone feeling fit) to walk the route up to the temple on Doi Suthep, a three-hour ordeal (including traffic jams when getting a ride down), undertaken in the cool of the evening (mid-May each year).
Thailand's Grand Sale
An initiative to boost the low season, this nation-wide shopping spree includes discounts and specials offered by most stores during July and August. Don't forget, tourists get to reclaim the 7% VAT when they leave the airport (July and August each year).
Queen's Birthday and Mother's Day
The nation pays its respects to mothers on this public holiday and it often entails well organised massed events to honour Thailand's beloved Queen Sirikit, most recently with the enormously popular Bike for Mom ride (August 12th each year).
Loi Kratong / Yee Peng Festival
Known as the festival of light, this is perhaps the most enchanting and photogenic of the Thai national events. On the full moon night in early November Buddhists (and tourists) dispense of their sins of the past year with a prayer of  humility and the floating of kratong (decorative alms) down rivers and waterways. In recent years the Northern Yee Peng tradition of launching Kom Fai (lanterns), into the night sky, has become a national motif of spiritual beauty (early November, each year).
Nimmanhemin Arts and Crafts Exhibition
A wonderful weekend of arts, crafts and creativity that takes up Soi (lane) One off Nimminhemin Avenue. Much of the area becomes a festive walkable precinct at the height of the tourist season, with some curious bric-a-brac to buy (first weekend of December each year).
 Others
There are plenty of smaller, equally fascinating, festivals that take place throughout the year such as TEDx Chiang Mai (January), the Samoeng Strawberry festival (February), Balloon festival (March), Poy Sang Shan festival (April), Cricket Sixes international tournament (April), Bang Fai rocket competitions (May), Khao Phan Sa meditation retreats (July), Food festivals (December), Gymkhana Night Balloon festival (December) and Big Bike Week (December).
Khantoke Events
The Northern Khantoke is an unforgettable evening of Lanna food, dance, music, costume and culture that is organised in traditional teak sala settings nightly for the benefit of tourists. Although it's actually a recent idea, it does give visitors a year-round occasion to experience all the best of local culture presented in one memorable evening. We can arrange for you to attend one. The traditional Khantoke dinner set is also available from our menu.
Walking Streets
These are weekly traditions and the city has two prominent Walking Street events. On Saturdays Wua Lai street (the old silversmith quarter) south of the Old Town is turned into a promenade with various local wares and crafts on display. More popular (and crowded) is the atmospheric Sunday Walking Street taking up Ratchadamnern Avenue and adjacent streets in the Old City, with plenty of authentic crafts on display. Should you miss these two, you can find similar items, along with souvenirs and bargains, at the Night Bazaar on Chang Klan road.