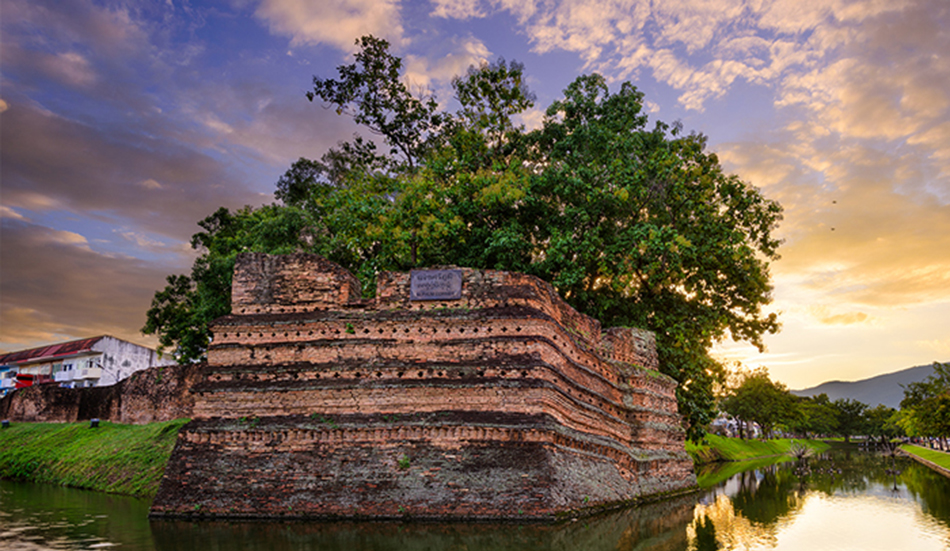 Days can be spent wandering down the tiny soi (lanes) of the old city, discovering temples, communities, markets, shops and other fascinating gems.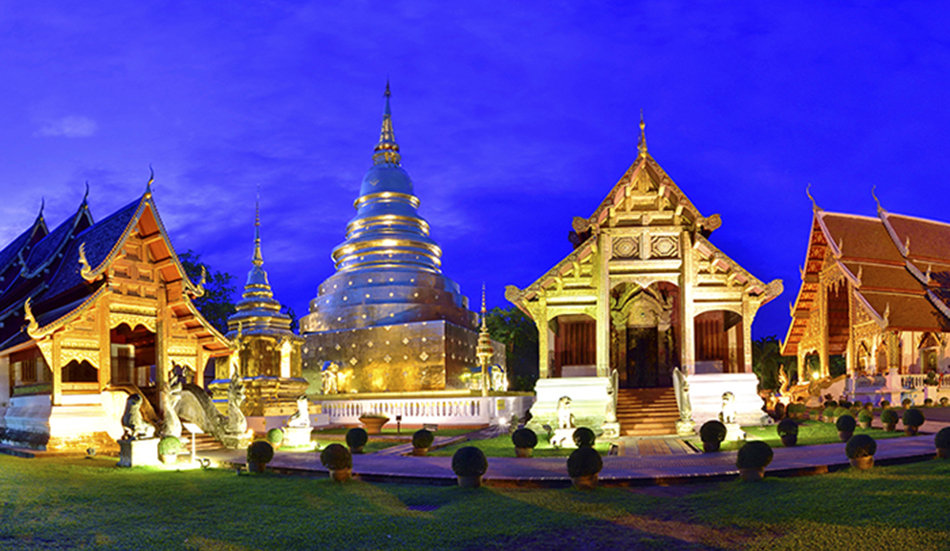 A 5-minute walk from The Chiang Mai Old Town hotel is the 14th century Wat Muen Ngoen Kong, a classic Lanna style temple set amidst a quiet courtyard.
Within the one-mile moated wall, which features five gates, you can explore nearly three dozen ancient temples including the famous Wat Phra Singh, which houses the important Buddha statue, Buddha Sihing, much revered by the people of Chiang Mai, as well as features some of the best of Lanna architecture and design.
Another famous temple is Wat Chedi Luang, whose 54 metre chedi (pagoda) was once the tallest manmade structure in South East Asia. The chedi still stands impressive despite losing 30 metres following a violent earthquake in 1545. Another important temple to visit is Wat Chiang Man, the oldest temple in Chiang Mai, built by King Mungrai the founder of the city himself, in 1297.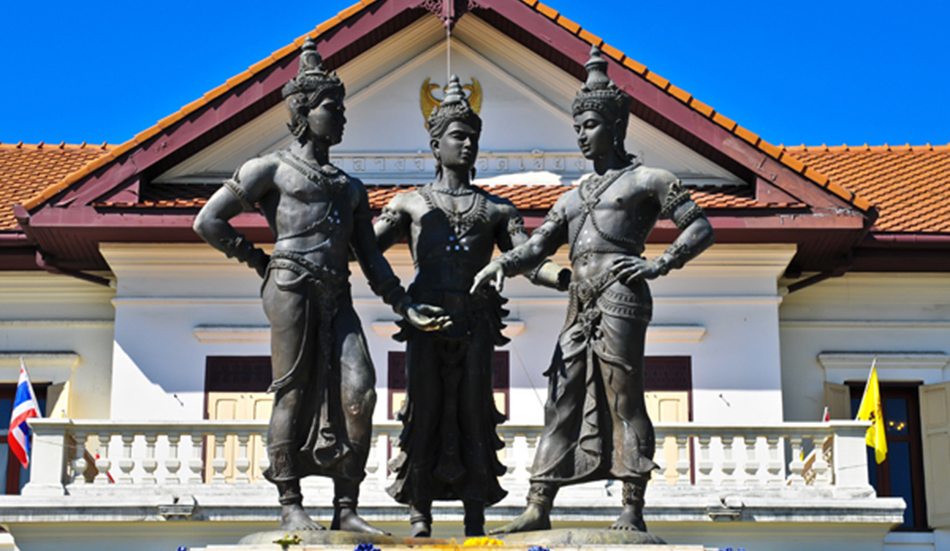 The Chiang Mai City Arts and Cultural Centre is a good place to start your Chiang Mai journey, and being less than a ten-minute walk from The Chiang Mai Old Town hotel, will place you in the very heart of the city. The interactive museum is a good introduction to visitors as to the history, culture, traditions and people of Chiang Mai. It also stands behind the important Three Kings Monument, a statue to commemorate the alliance forged by three kings to found the city of Chiang Mai. Numerous public events and activities are held on the square under the watchful eyes of the three kings. Across the road stands the Lanna Folk Art museum which showcases some of the best arts and crafts the region is famed for.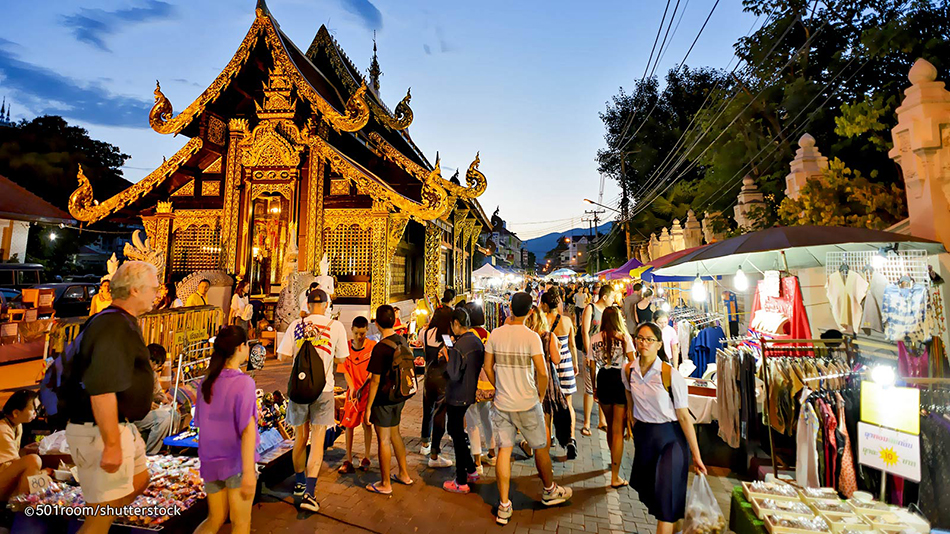 In ancient days communities would be formed around a particular trade, many of which still thrive today.
Wualai, just off the South Gate, is a silversmith community where fine objets d'art and gifts can be found. Every Saturday the road closes to traffic and the Saturday WalkingStreetattracts vendors, craftspeople and visitors. Khuan Khamacommunity by North Gate is another ancient community undergoing a cultural revival; its
members coming together to hold events and fairs to promote local arts and crafts with a focus on recycling and sustainable produce.
Every Sunday, within five minutes' walk of The Chiang Mai Old Town starting from Tha Pae Gateto the East, there is the Sunday Walking Street, a vibrant street fair where vendors, artists, artisans and throngs of people come out to shop, eat, drink and make merry.
And every night by Chiang Mai Gate to the South there is a vibrant food market, where some of the best street food in the city can be found.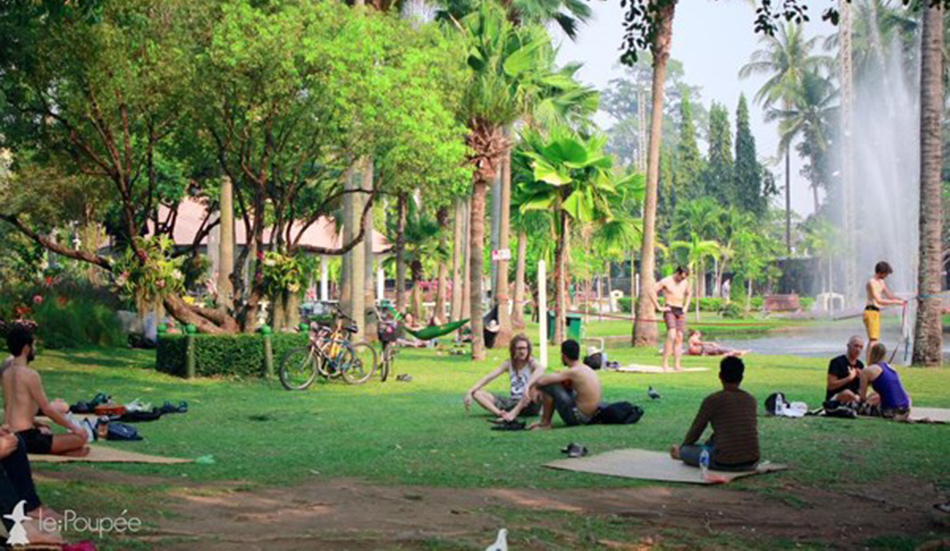 On the South West corner of the moat lies Suan Buak Had, a charming little park, perfect for a stroll or to sit under a tree and read a book. There are also numerous activities held here by both the Thai and expatriate communities, from yoga to social meetups.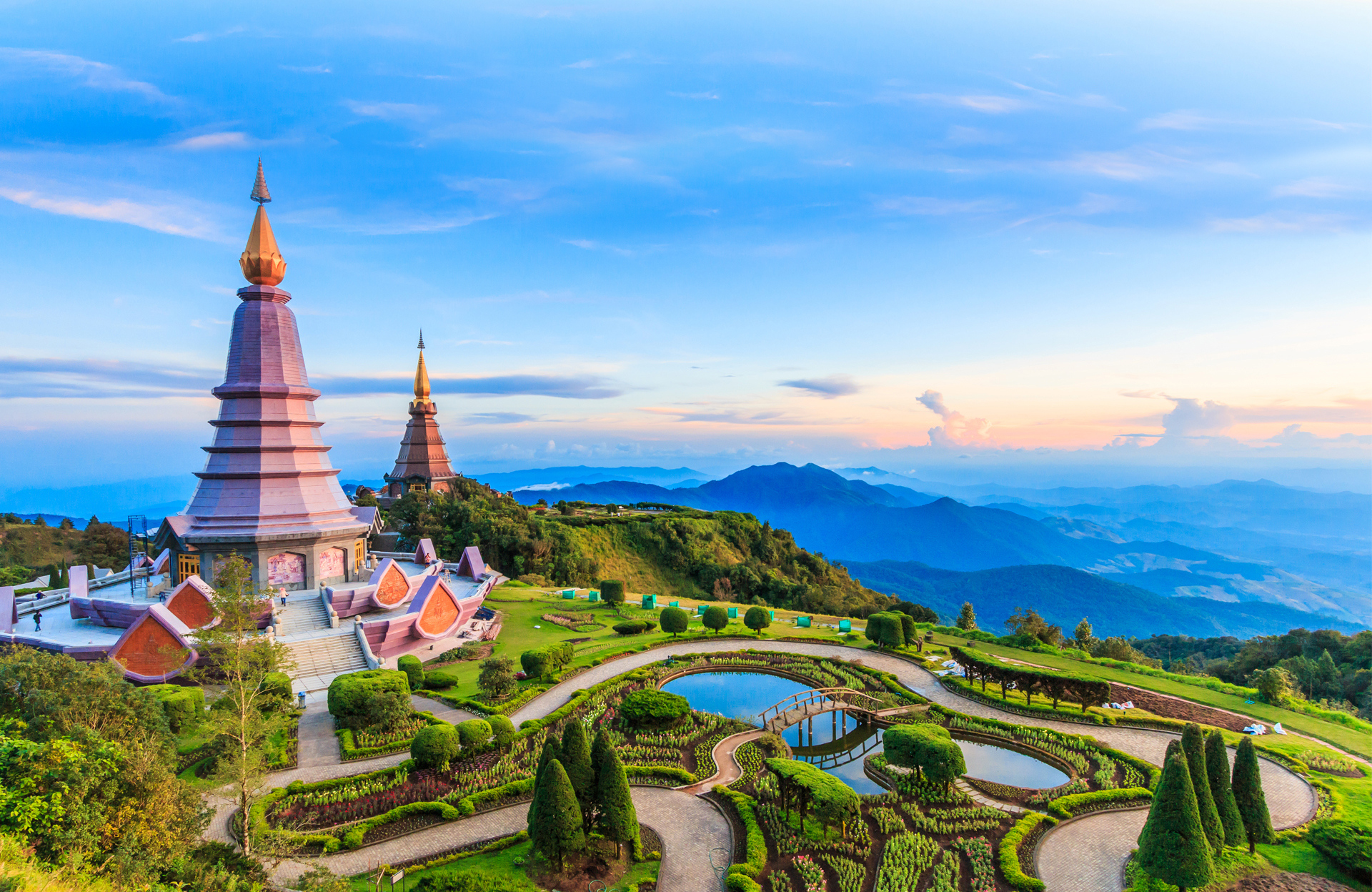 While days, if not weeks, can be spent exploring the walled moat, Chiang Mai has an untold number of cultural, natural as well as man-made attractions.
A visit to the sacred and exquisite Doi Suthep Templewhich sits atop Suthep Mountain, seen from across the city is a most for any visitor. Or you may want to cool down in the mountain mists of Doi Inthanon, Thailand's highest mountain. Then there are numerous adventure and natural attractions along Mae Sa Valley, from waterfalls to elephant farms, viewpoints to hill tribe villages.
While the choices are endless, all you have todo is sit down with our concierge who will be more than happy to help you plan your time here, whether it is fun for the family, or a romantic tete a tete to remember.